Book Summary and Analysis |
History, Philosophy, Politics and Society
A Summary and Critical Analysis of
Ben Carson and Candy Carson's
One Nation
What We Can All Do to Save America's Future
by I.K. Mullins
Copyright©2014 I.K. Mullins. All Rights Reserved. No part of this book may be reproduced or retransmitted in any form or by any means without the written permission of the author.
Should you have any questions, please contact us at permissions@insightfulreader.com

A SUMMARY AND CRITICAL ANALYSIS OF BEN CARSON AND CANDY CARSON'S ONE NATION
Disclaimer
This book is not the actual book, One Nation: What We Can All Do To Save America's Future. This book includes an unofficial summary and critical analysis of Ben Carson and Candy Carson' book One Nation: What We Can All Do To Save America's Future.
The publisher and author of this book make no representations or warranties with respect to the accuracy or completeness of these contents and disclaim all warranties. The publisher or author of this book is not liable for any damages whatsoever. This book is not endorsed or affiliated with Ben Carson, or any person or entity associated with his book, One Nation. Do not purchase a copy of this book if you are looking for a full copy of Ben Carson's One Nation.
Introduction
Ben Carson is an American writer and a neurosurgeon retired from Johns Hopkins Hospital. He is known as the first surgeon who successfully separated conjoined twins joined at the head. In 2001, CNN and Time Magazine named Carson one of the nation's 20 foremost physicians and scientists. Carson, who grew up in a poor single-parent household in Detroit, authored a few best-selling books and more than 100 neurosurgical publications.
In 2008, Ben Carson was awarded the Presidential Medal of Freedom. He became a popular figure in conservative media after he gave the keynote speech at the 2013 National Prayer Breakfast. In his speech, Ben Carson presented his views on social issues and the federal government, as well as his political critique of President Obama.
In his book, One Nation: What We Can All Do to Save America's Future, Carson proposes solutions to the problems that plague the nation's health care, education, and tax policy. He criticizes rising national debt and Obamacare. He also discusses political correctness and the restrictions it places on candid and straightforward discussion of important issues. In One Nation, Carson refers to his own life story and biblical passages when he emphasizes the role of faith in addressing the complex problems that our nation faces today. He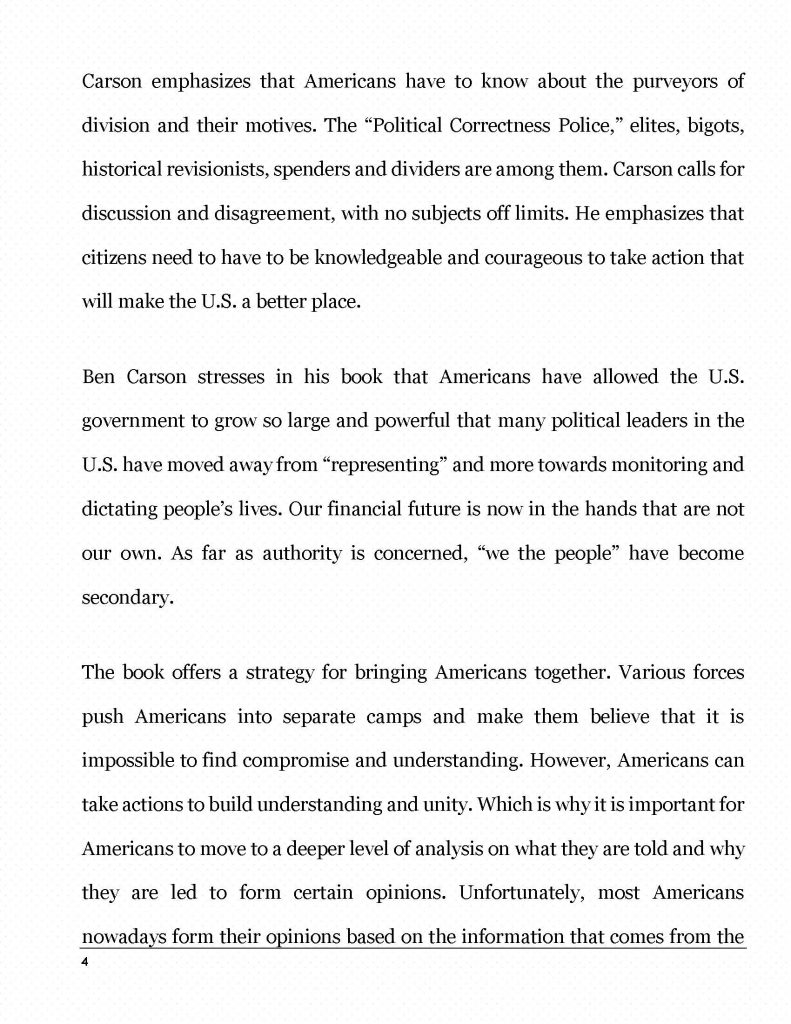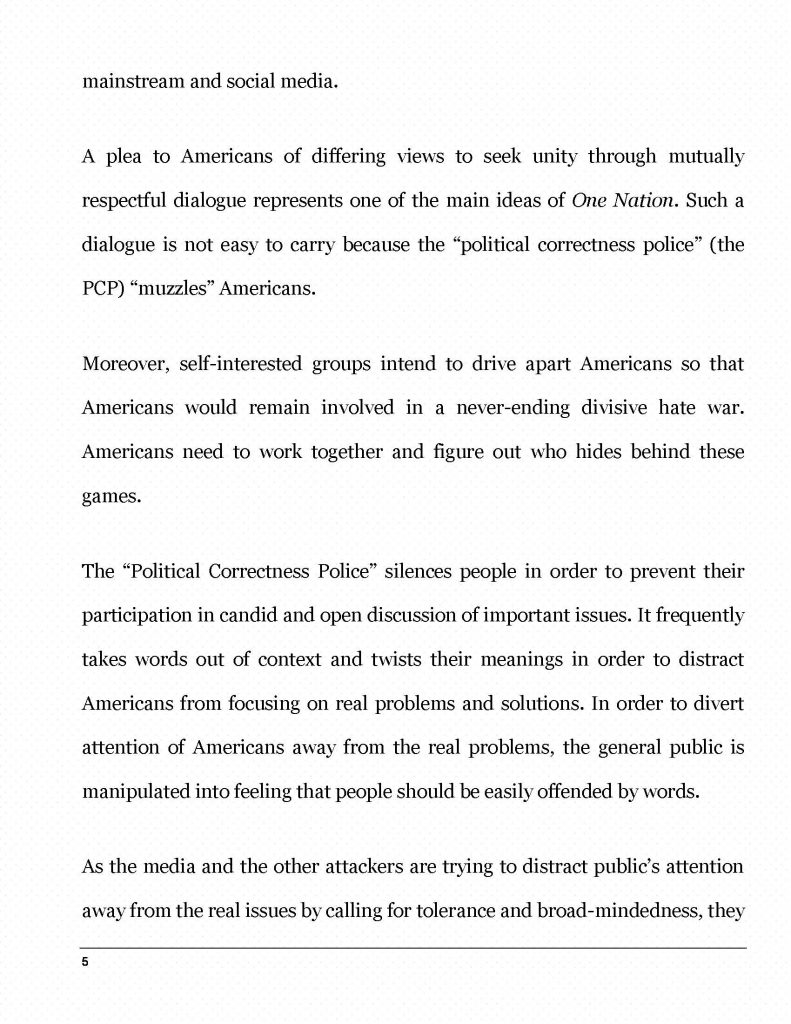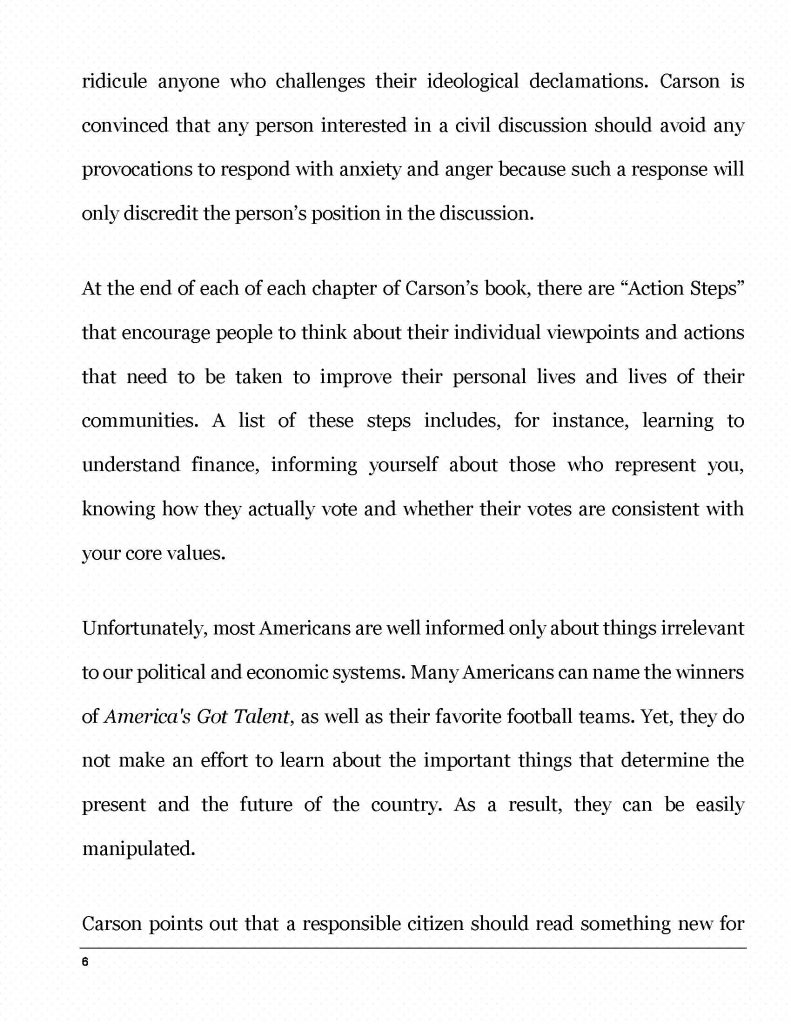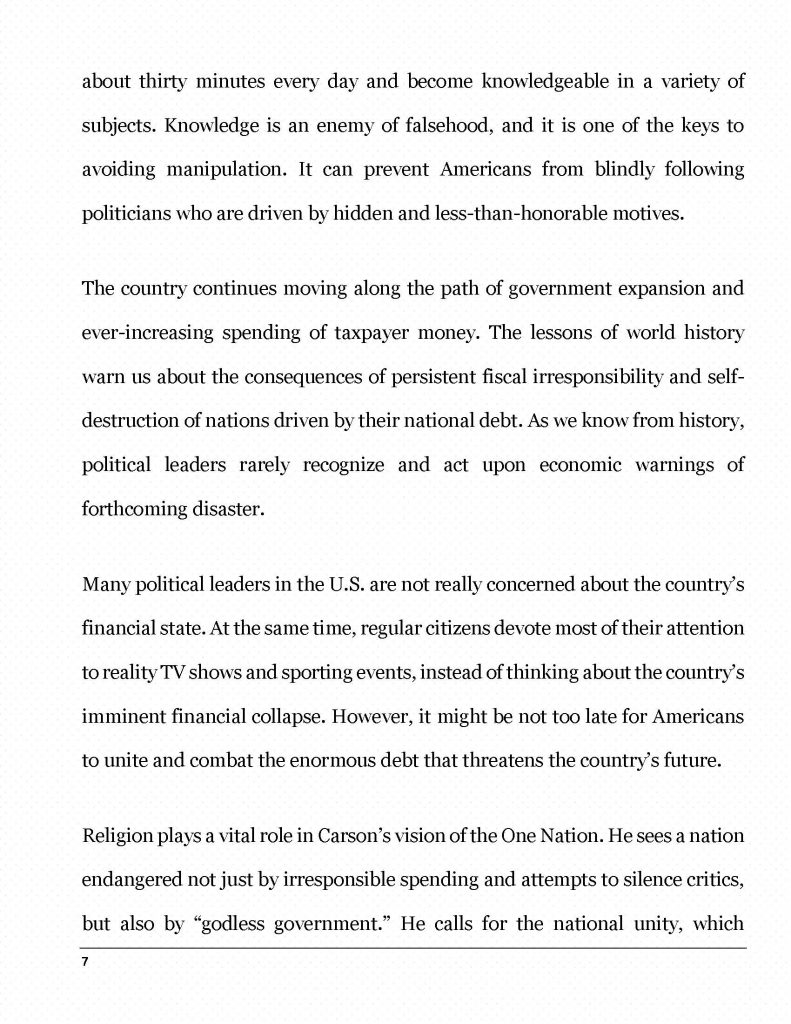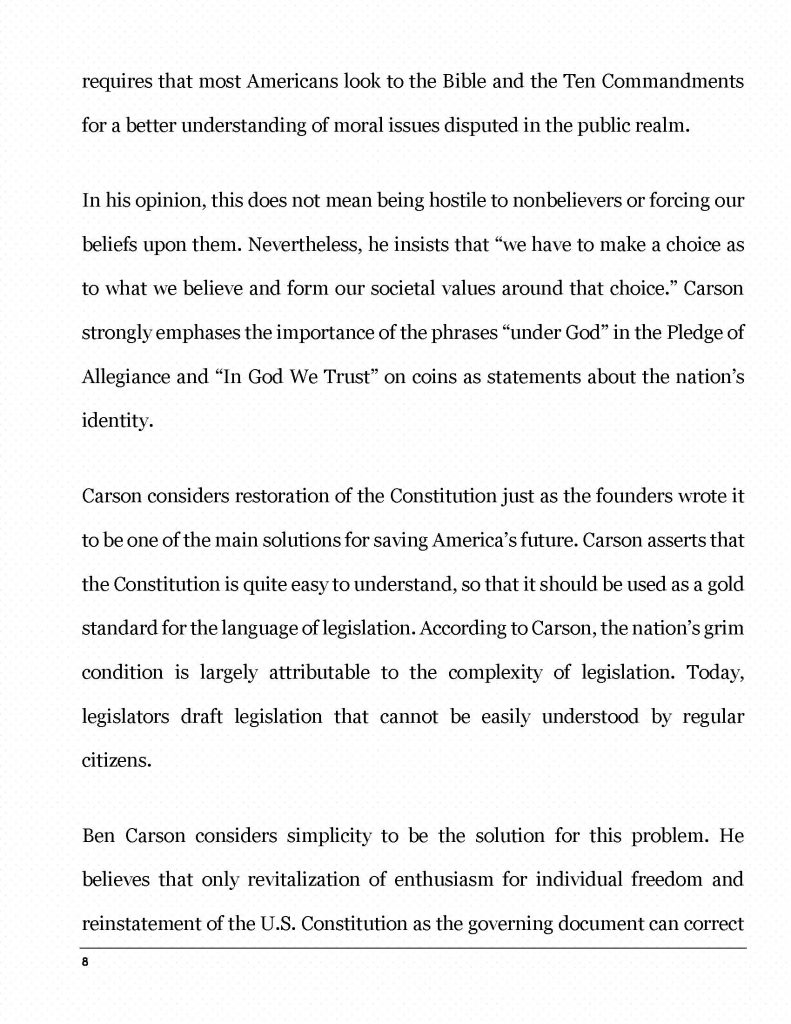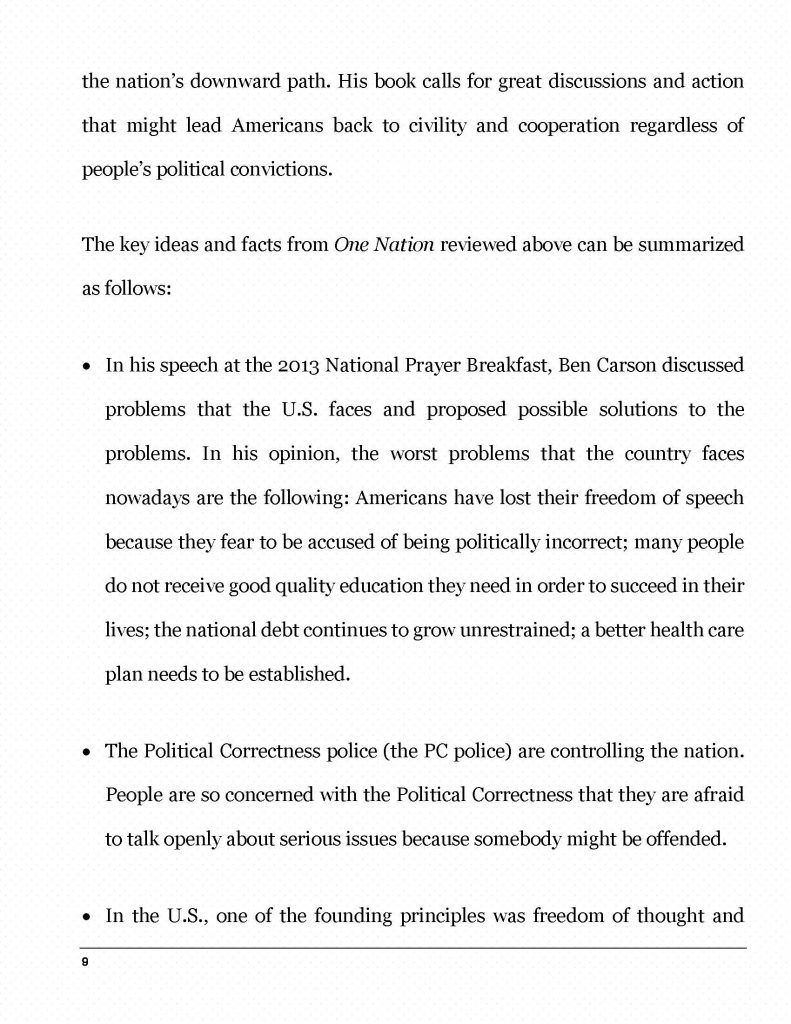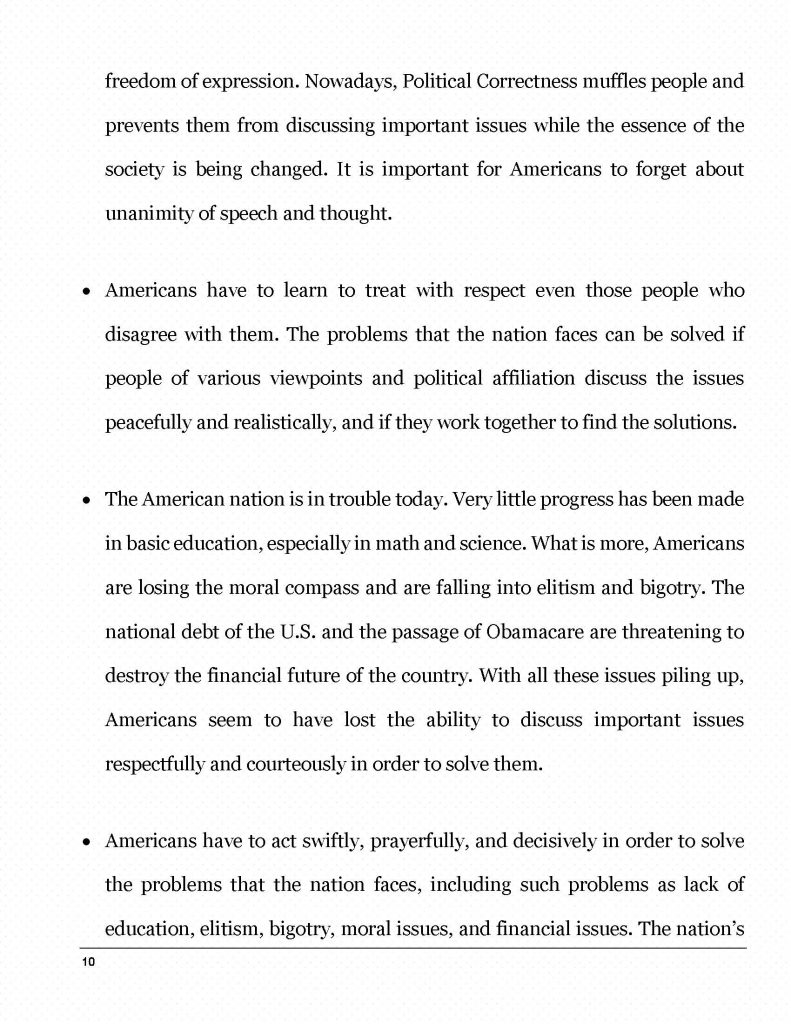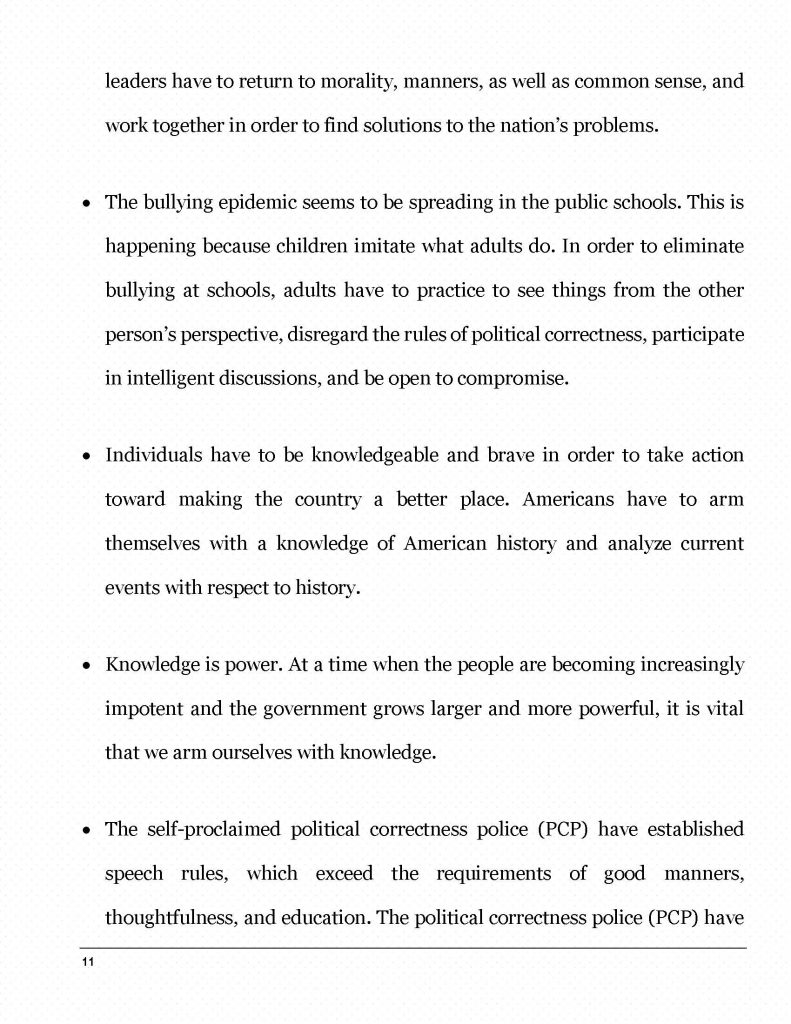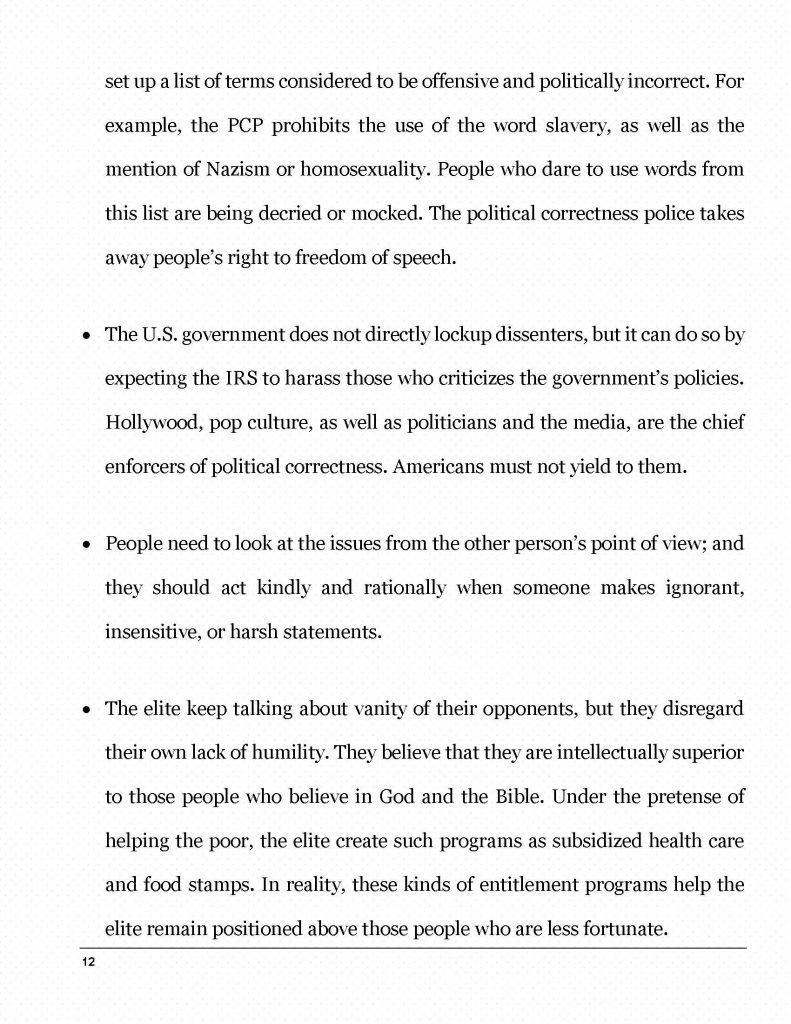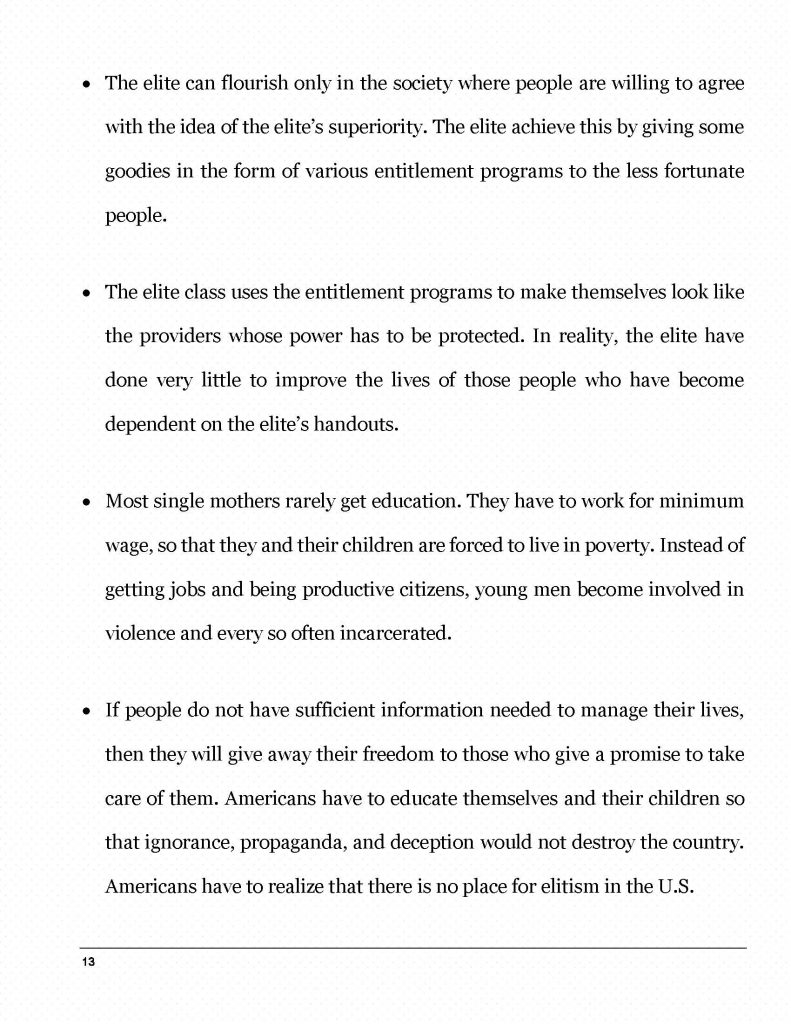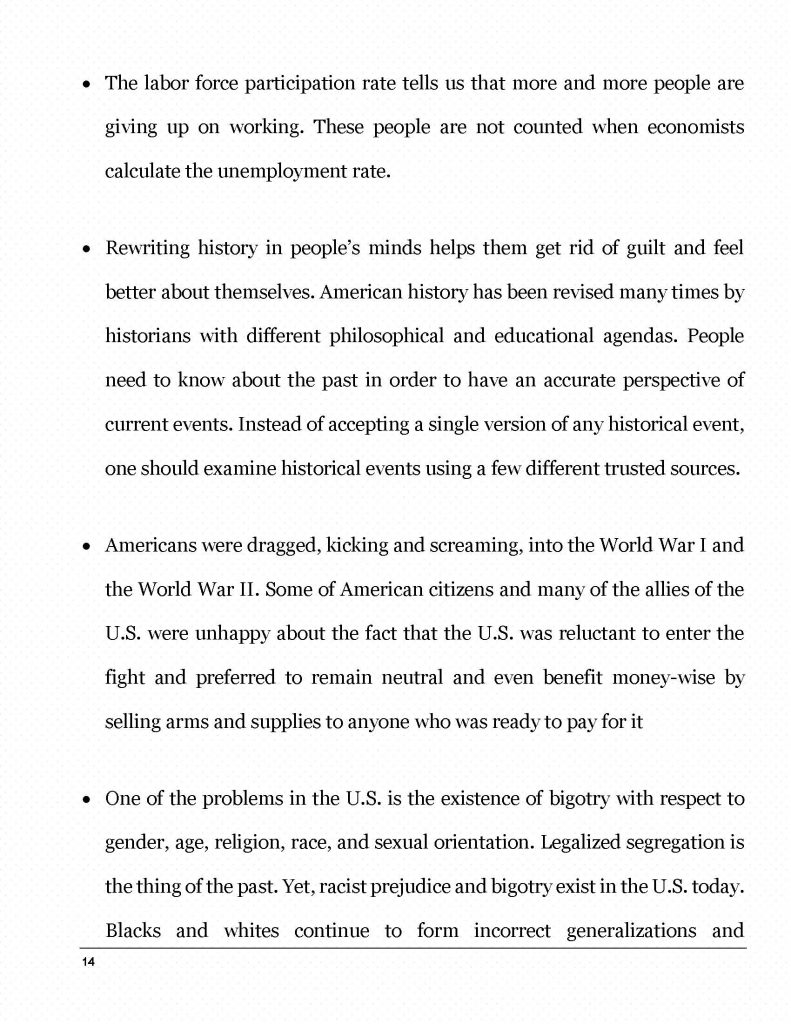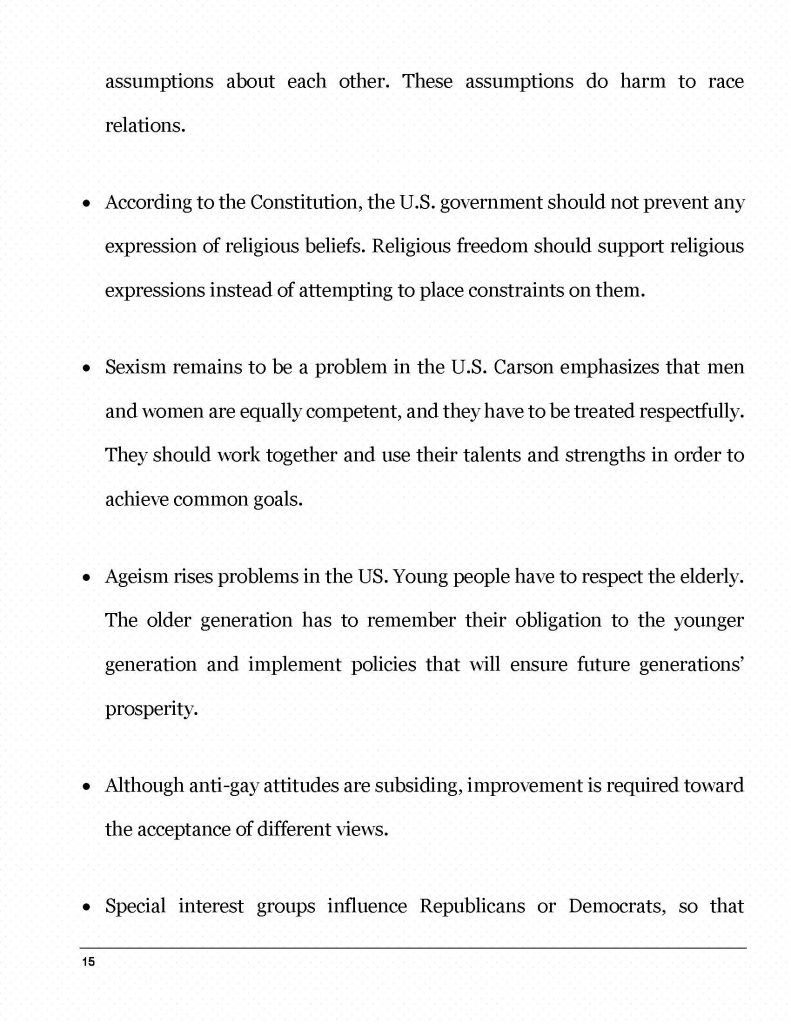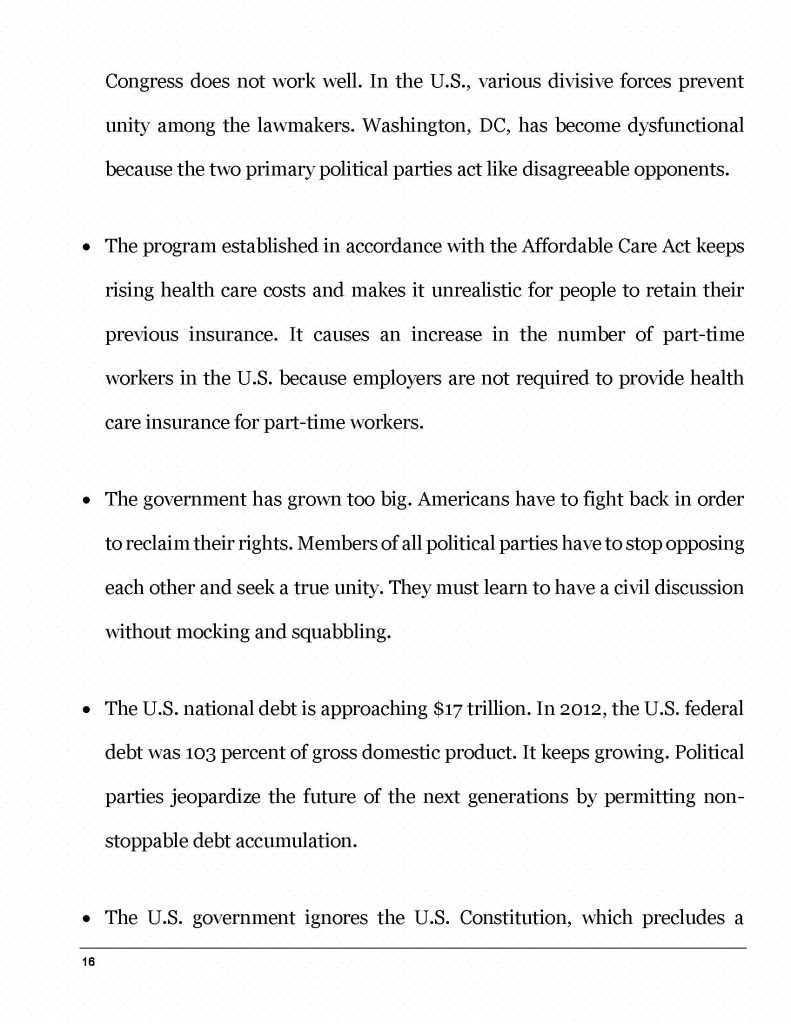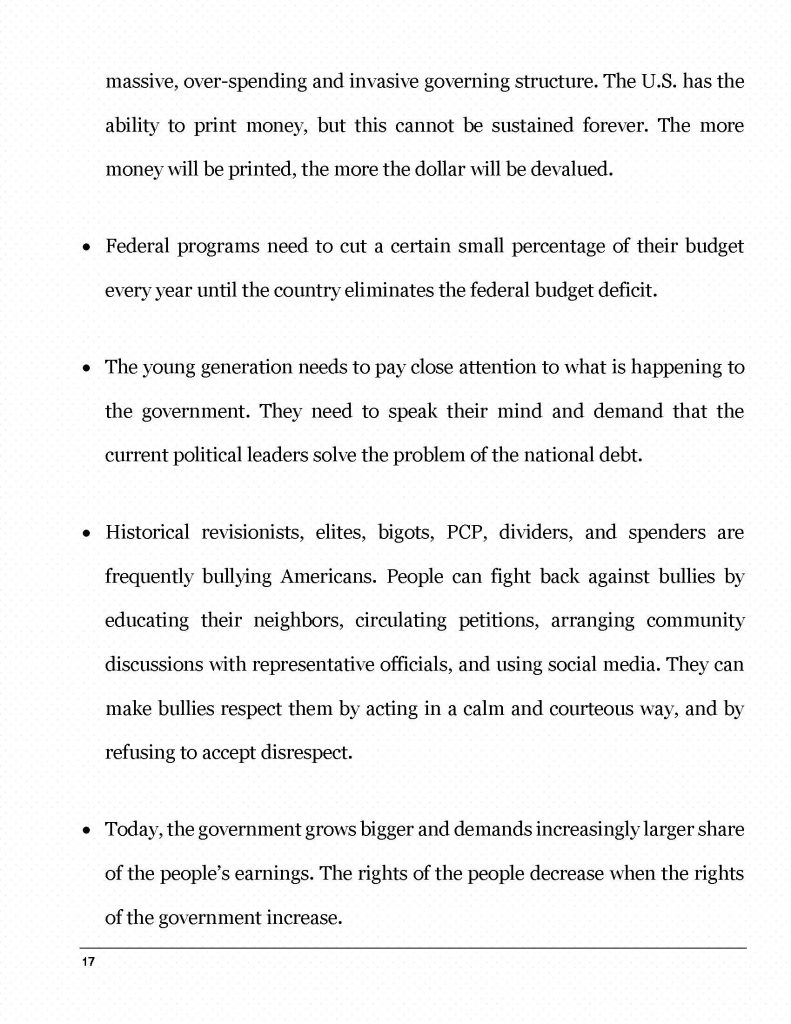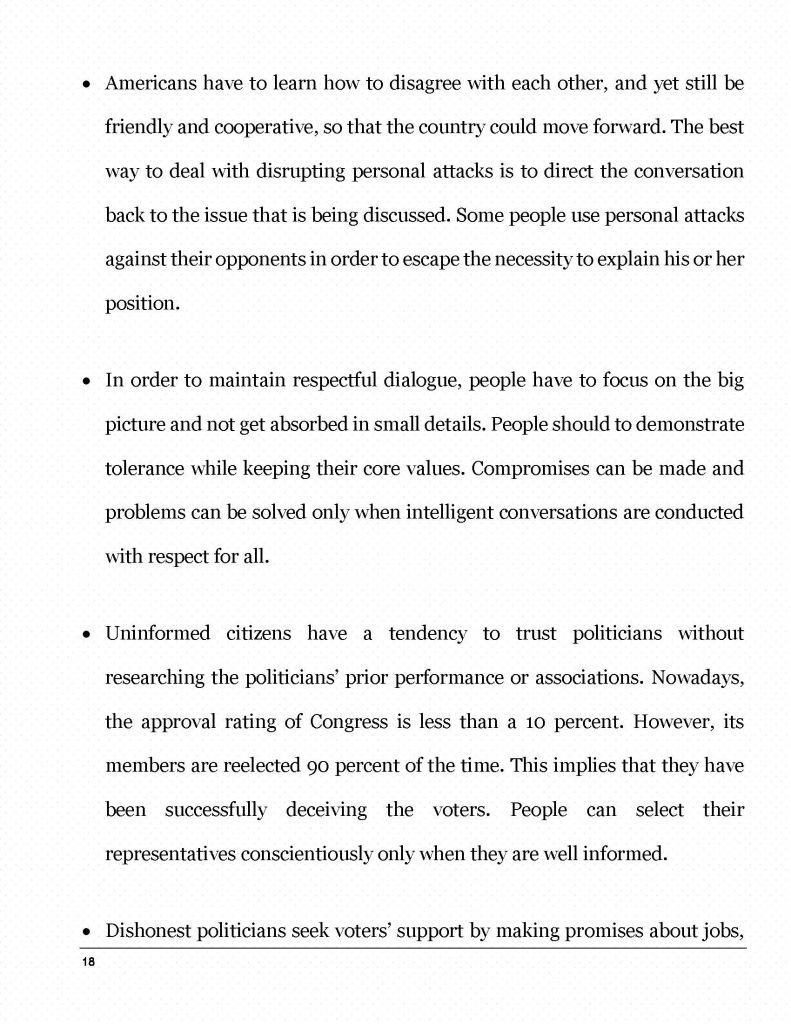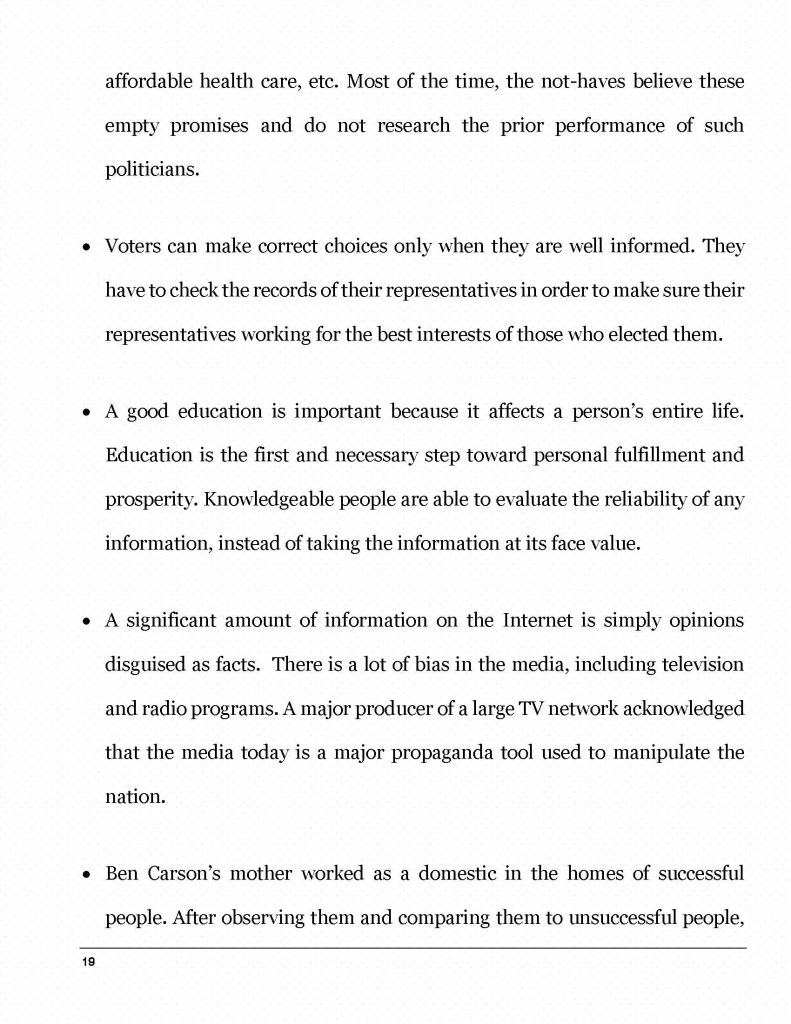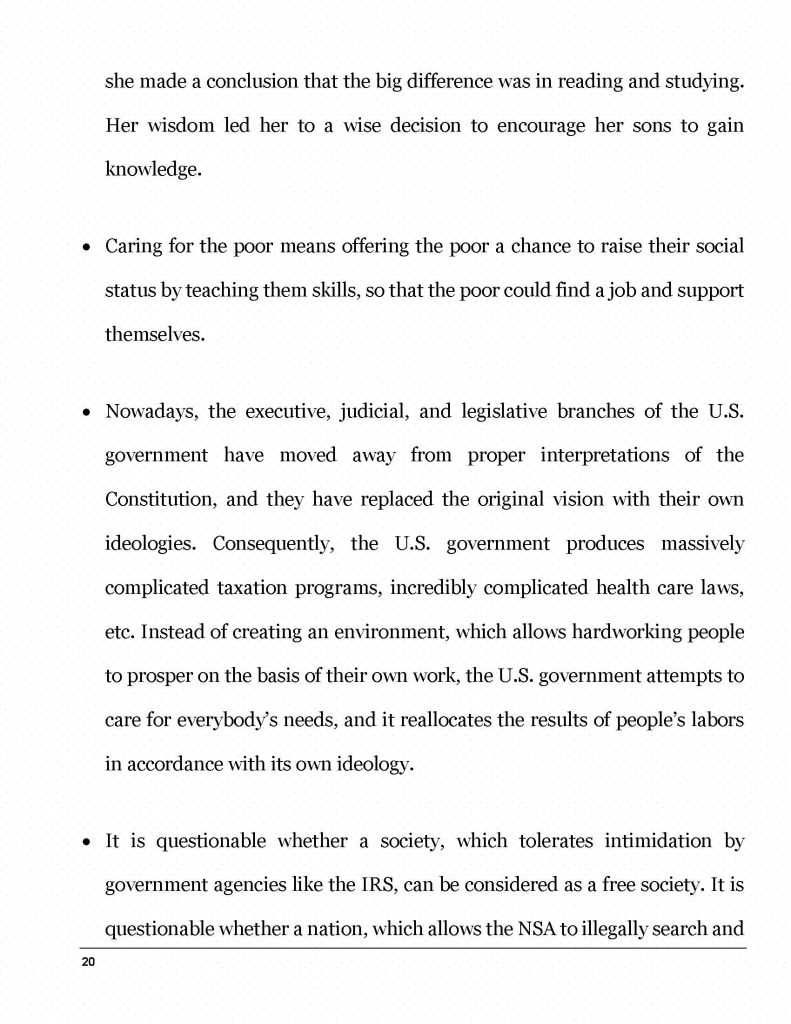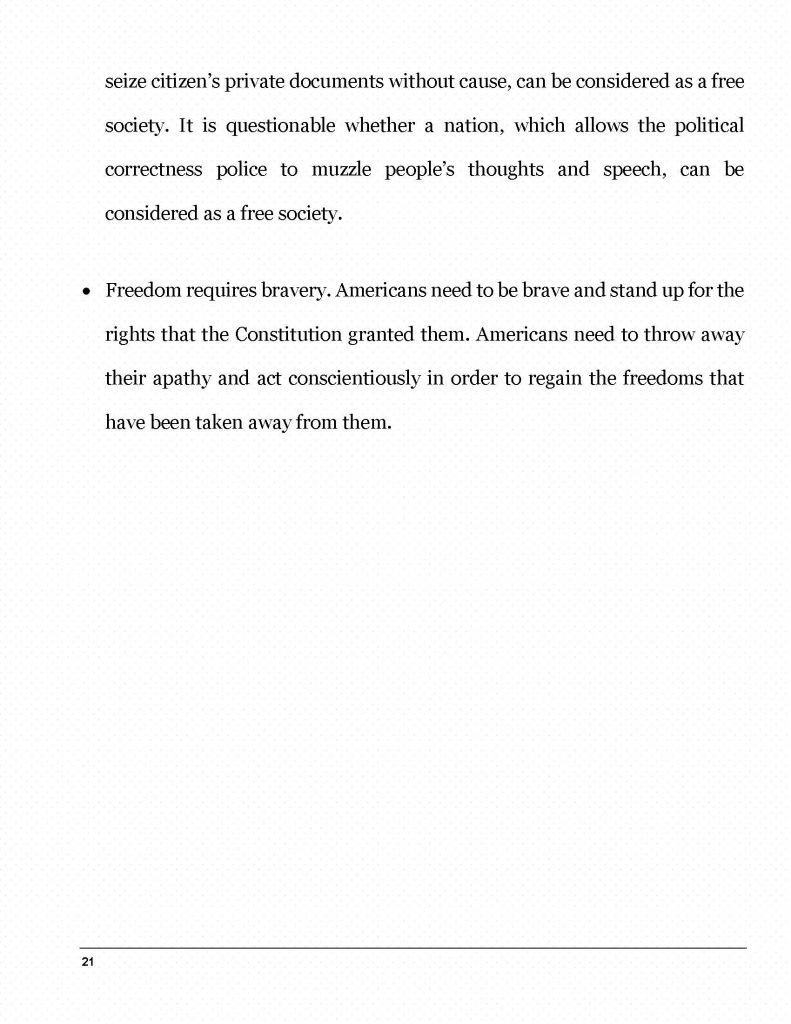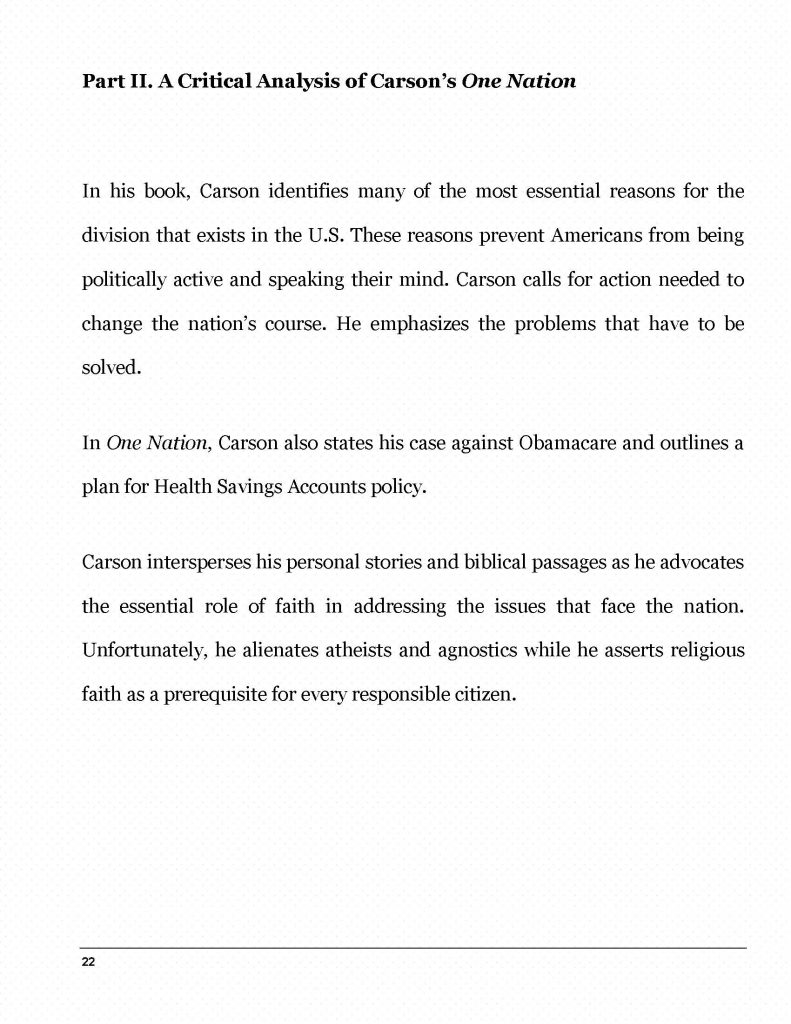 Dead Wake by Eric Larson
Clinton Cash
Promoted links from around the web
Dead Wake by Eric Larson
Clinton Cash